(branding)
The Thought Collective
The Thought Collective is a social enterprise that seeks to drive constant innovation in civic learning and nurture generations of thought leaders. This re-branding project seeks to communicate this idea visually through a logo and brand revamp.
The infinity motif was incorporated in the logo to represent the efforts of the enterprise in bringing life-long learning and compassion. The red chosen for the brand depicts passion and energy to lead for change.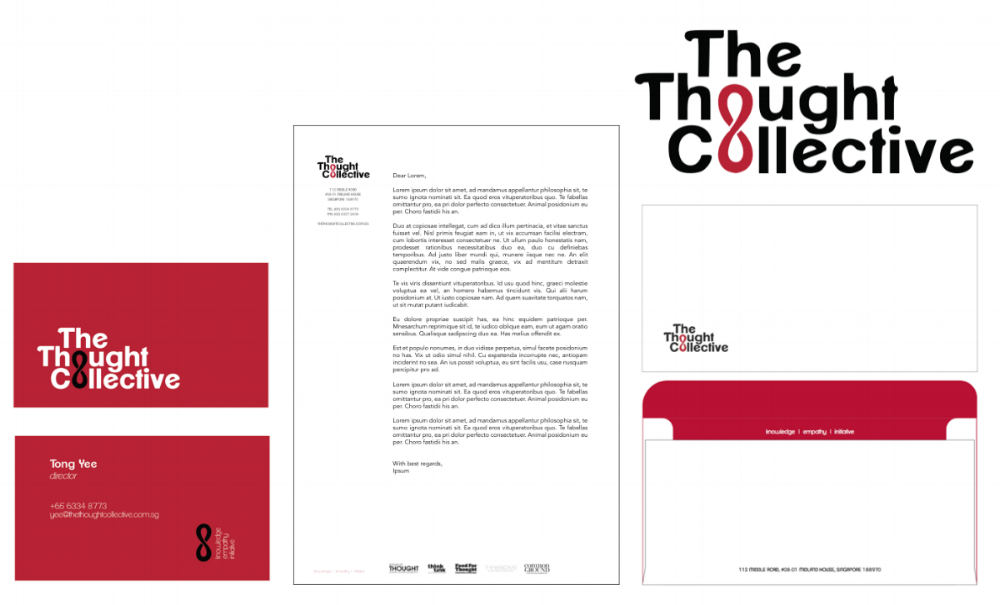 Process
The Thought Collective was a special place that helped me grow in terms of my critical thinking and writing abilities and I wanted to give back to them. I noticed their branding was done in simple typeface that had no meaning behind them and I decided to reinvent their logo and branding. The creative process took place over a period of 1 week as I collaborated with the client to get a sense of their preference.
Design | Jacqie T.
Special Thanks | Tong Yee, The Thought Collective